Fenway
Porchfest
"Music Everywhere, Porches Optional"
2023 Fenway Porchfest
Save the Date! Sat. June 10
(Rain date June 11th)
The Fenway Porchfest musician registration portal is now closed!
Site Map and Musician information will go live on June 2nd. Stay tuned!
A huge thank you to everyone that made Fenway Porchfest 2022 such a success!
Music filled the Fenway on Saturday - in our parks, plazas, parking lots, corners, gardens, in front of apartment buildings, cafes, small businesses, and even in the streets. Our neighborhood was filled with joy + music and we couldn't be more appreciative to everyone that made this event possible.
First, to the Fenway Porchfest performers: We appreciate all the time, talent, and creativity you devote to this event.
We thank our sponsors for their generous support for this free community music festival. Please see here for a full list of Fenway Porchfest sponsors
We thank our site hosts. In a neighborhood that doesn't have many porches, we're fortunate to have partners who open their spaces up to make this event happen. Please see here for a full list of site hosts
And, finally, we couldn't do what we do without our dedicated volunteers. We appreciate everything they did during the day of the festival to help make this event such a success.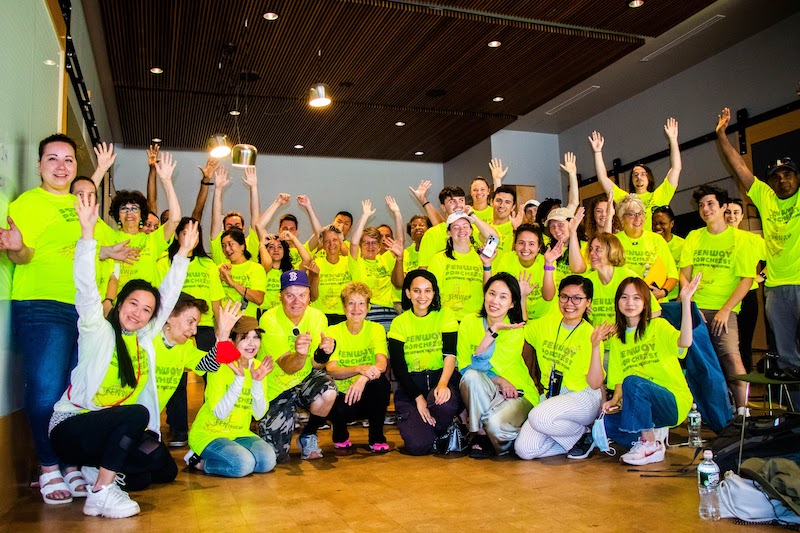 Stay Tuned for 4th Annual Fenway Porchfest in 2023!
Contact us at: info@fenwayporchfest.org